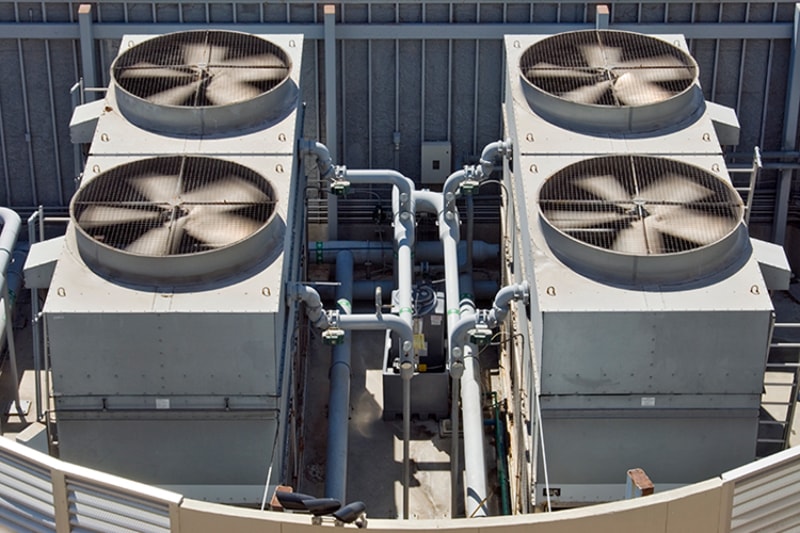 It takes energy to keep a commercial building safe and comfortable. There are a lot of moving parts, literally.
According to the US Energy Information Administration (EIA), the heating, ventilation, and air conditioning (HVAC) system can account for approximately 25 percent of energy costs in a typical Colorado office setting. Besides keeping the HVAC system well maintained, there are other things you can do in a building to reduce your energy costs.
Here are some things from our Minuteman Heating & Cooling team to think about when you are determining what you can do to reduce your monthly energy bills.
The Building Envelope
The physical state of the building and its integrity should always be taken into consideration. The building envelope is the physical membrane that separates the inside from the outside.
How intact is it? How can it be reinforced? The main components are walls, floors, doors, windows, and skylights. The envelope is basically the entire "skin" of the building. Anywhere Aurora air can get in or out should be addressed and minimized.
Are the windows drafty? Are there any air leaks near the pipes and conduits? Is there enough insulation? How is the integrity of the roof? Are there any water leaks anywhere?
If your HVAC system is being taxed by an energy-inefficient structure, it's an uphill battle. Do everything you can to ensure the structural integrity of the building. A structurally sound building is more conducive to a comfortable environment.
If your Aurora building is in tip-top shape, your HVAC system will run smoother. An efficient HVAC system will keep your occupants comfortable, and your Colorado energy costs in check.
Other Energy Factors
What else uses a lot of energy?
A building's electrical system should be properly maintained to reduce monthly costs. Proper maintenance includes checking the transformers, distribution panels, and wiring, as well as keeping the lights clean and dust-free.
Your Aurora building's lighting system can account for up to for 20 percent of the monthly energy usage. Using sensors or timers may help reduce costs by being sure the lights go out when occupants leave for the night.
The Bottom Line
When it comes to the overall energy efficiency in a commercial building, the building envelope and the HVAC system should be the top energy-consumption priorities. Our experts at Minuteman Heating & Cooling will be sure your commercial HVAC system is running at peak efficiency.
We will regularly check your ductwork, registers, fans, blowers, electrical connections, air filters, and everything in between during our scheduled maintenance visits. Take care of your HVAC system, so it can take care of your occupants and protect your investment.
Contact Minuteman Heating & Cooling for All Your Commercial HVAC Needs
Our Minuteman Heating & Cooling team of professionals is here to help with all your commercial heating and cooling needs. If your energy costs keep increasing, call us at 303-400-0111 or request service online to schedule a consultation here in the Aurora, CO area. We can pinpoint the issue and help you put your money back into your business where it belongs.