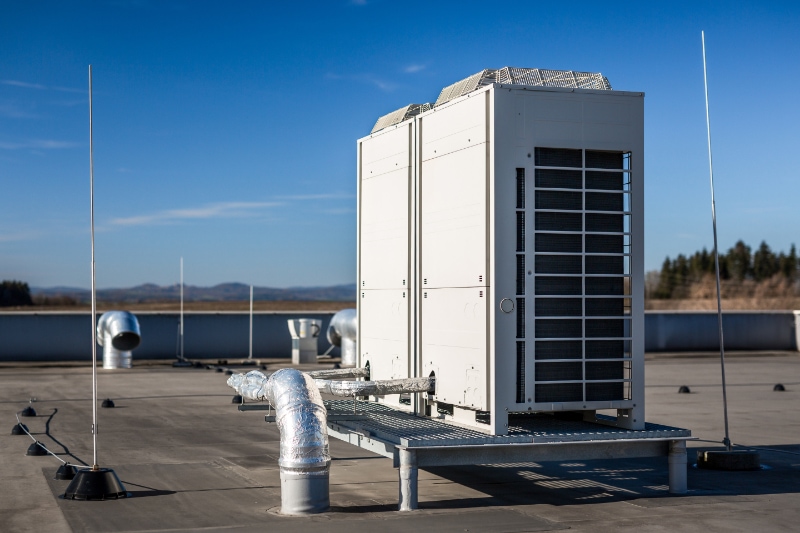 Fall is approaching! While you may get caught up in appreciating the cooler weather and colorful leaves, don't forget about your commercial rooftop heating, ventilation, and air conditioning (HVAC) unit.
With colder outdoor temperatures on the way, you'll need to prepare your system so your Aurora business can remain comfortable.
Minuteman Heating & Cooling has been maintaining commercial HVAC systems and leaving them in great shape for several years—we can keep your system running efficiently too. Give our experts a call today.
Ways You Can Keep Your Rooftop Unit in Good Condition
Prepare the rooftop unit of your Colorado business by:
Getting ready for the colder weather: Check the weather updates regularly when you anticipate snow, and be sure to have a ladder and shovels so you can remove any buildup. Allowing snow to gather on or around your unit could compromise the airflow and overall efficiency.

Inspecting your equipment and looking for any signs of trouble: It's always wise to address problems before they arise—but if you can't catch them early enough, try to handle them as soon as you discover them. Routine inspections help prevent further damage and reduce the risk of expensive repairs.

Scheduling a maintenance visit: It's important to opt for professional maintenance services at least once a year, especially prior to the change of season. Contact our experts for a routine maintenance visit to ensure the smooth operation of your rooftop HVAC unit. Our professionals will perform the appropriate services so your heating and cooling system will run efficiently for the season ahead and beyond.

By having maintenance performed on your HVAC and supporting optimal efficiency, you could save up to 20 percent on your energy bill, according to the Building Efficiency Initiative. Enjoy having a commercial HVAC unit working efficiently while also cutting down your monthly costs at the same time.
Rooftop Unit HVAC Maintenance
When our Minuteman Heating & Cooling professionals perform maintenance on your rooftop HVAC unit, here's what you can expect us to do:
Perform a thorough inspection.
Our experts will ensure your unit is secure and confirm it is in operable condition. If any hardware is loose or missing, we will inform you and tighten or replace it as necessary.

Clean the system's components.
We will provide a thorough cleaning of all major components, including the evaporator, condenser coils, fans, belts, main burners, and air blower. If any part, like belt or fan, appears worn down, we will replace them so your unit can remain as efficient as possible.

Replace the filter.
Dirt, debris, and excess can easily accumulate on your rooftop. To prevent this from affecting your unit, we'll routinely replace the filter for you.

Calibrate the thermostat.
Your thermostatf is responsible for controlling your heating and cooling system. If it doesn't work correctly, it may not reach an ideal temperature and leave customers, clients, or workers uncomfortable inside your Aurora business. Our professionals will calibrate your thermostat for accuracy and to support a quality comfort level.

Winterize your cooling equipment.
Our experts will prepare all cooling components for the colder weather. We will take the appropriate steps to ensure it will remain safe and unharmed from the temperature change and works correctly in the spring.

Discover and address problems.
Keeping your rooftop HVAC unit in ideal condition involves a thorough inspection. During our routine maintenance visits, we will evaluate your system and let you know of any troubles that may warrant a repair.
Avoid preventable problems with your rooftop unit by being proactive about the upcoming temperature changes. Stay on top of maintenance and turn to our professionals when you suspect an issue.
You Can Count on Our Rooftop HVAC Experts
Keep your rooftop HVAC unit in phenomenal shape with preventative care and professional maintenance. Schedule a visit with our Minuteman Heating & Cooling professionals, and we will come out to your Aurora, CO, business to ensure your unit is working as efficiently as possible. Call us today at 303-400-0111 or request service online.